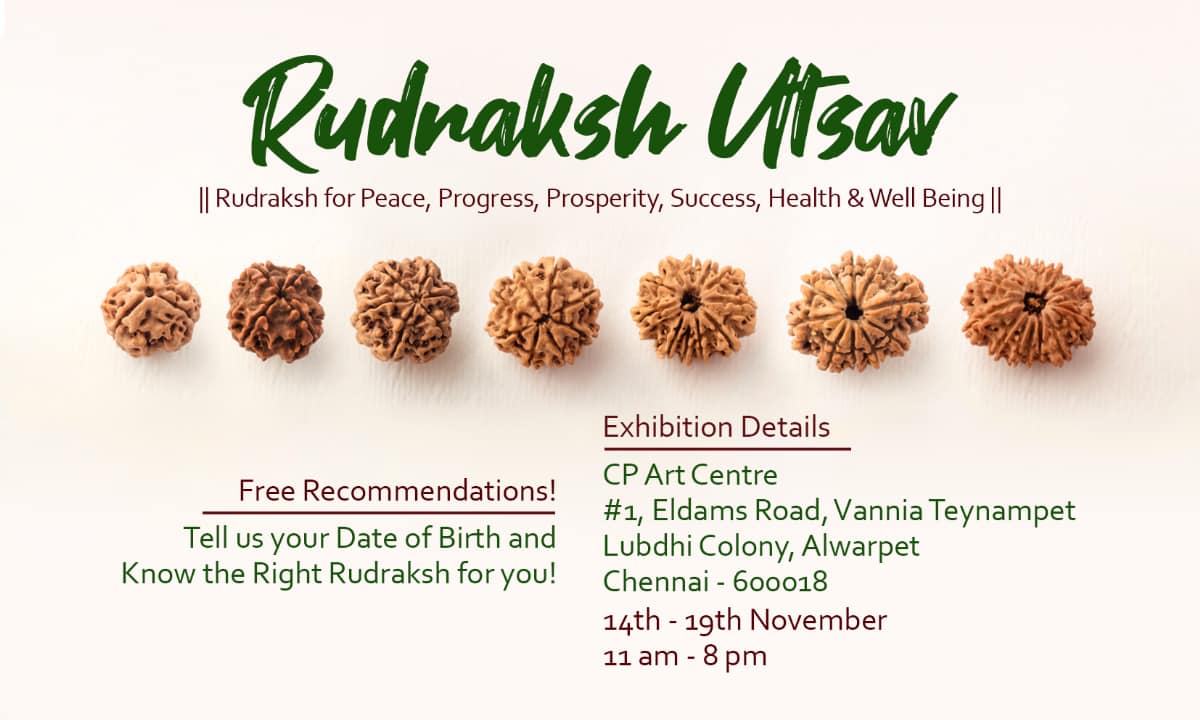 Rudraksh Utsav – Chennai Exhibition
Kartik or Kartika month is one of the most auspicious time to acquire a Rudraksha, Don't miss out on this once in a year opportunity.
Rudrashaktii is happy to announce that we will be in Chennai from the 14th to the 19 of November 2019.
Avail Free Personalized Recommendations – Tell us your Date of Birth and Know the Right Rudraksha for you!
Avail Complimentary Rudraksha Maintenance and Energizing services.
Feel the power of Rudraksha, visit our exhibition to know more!